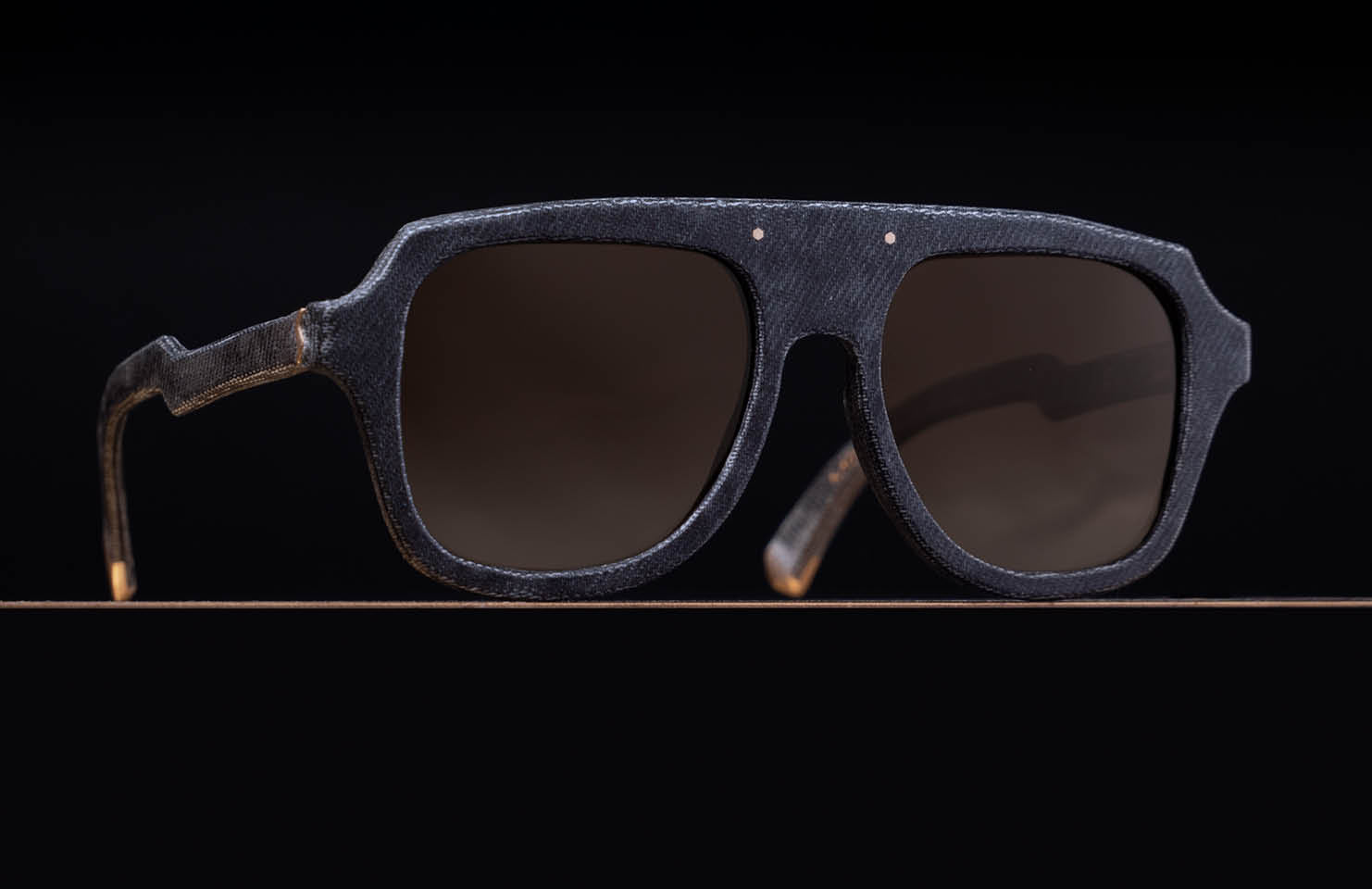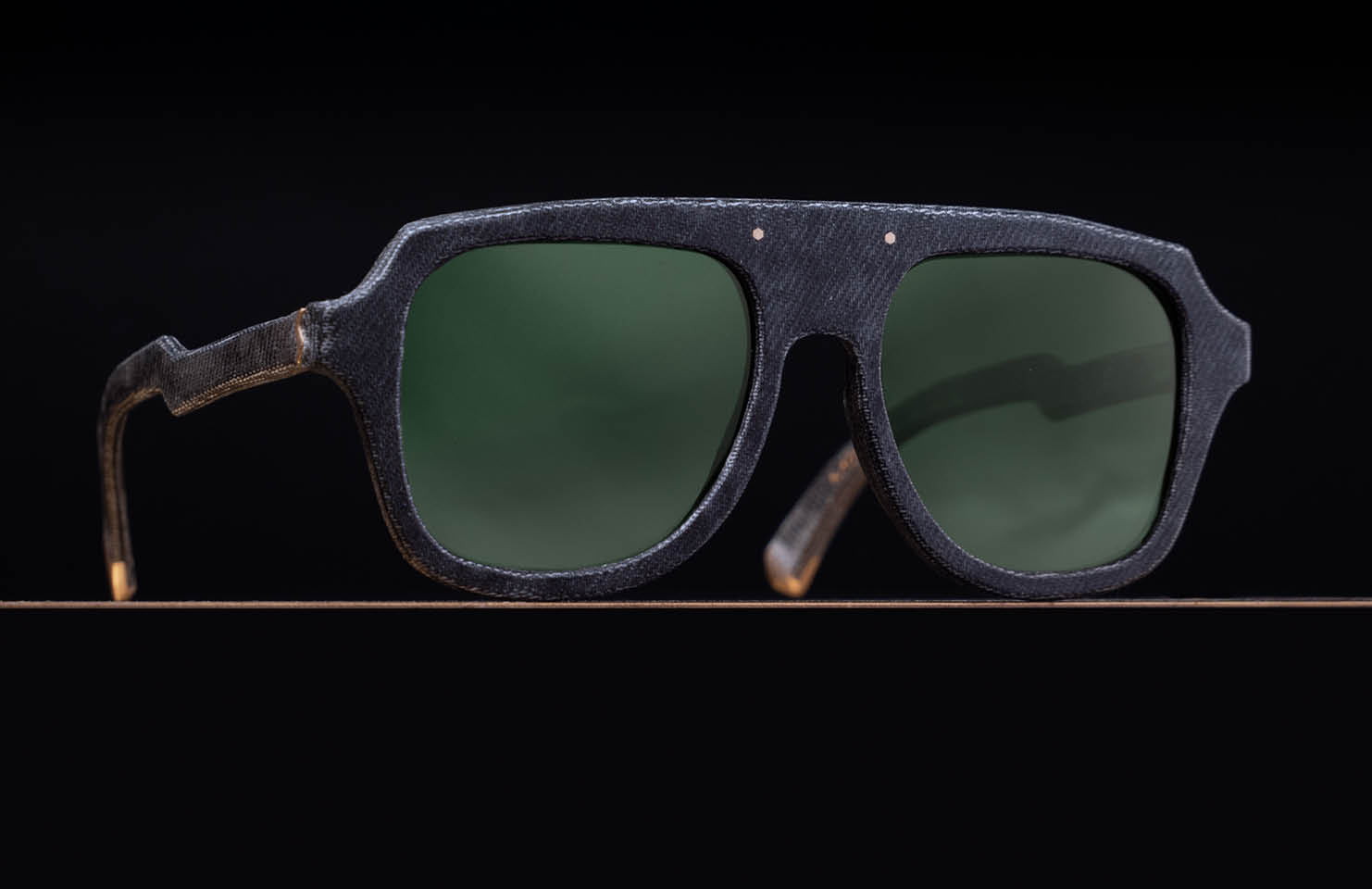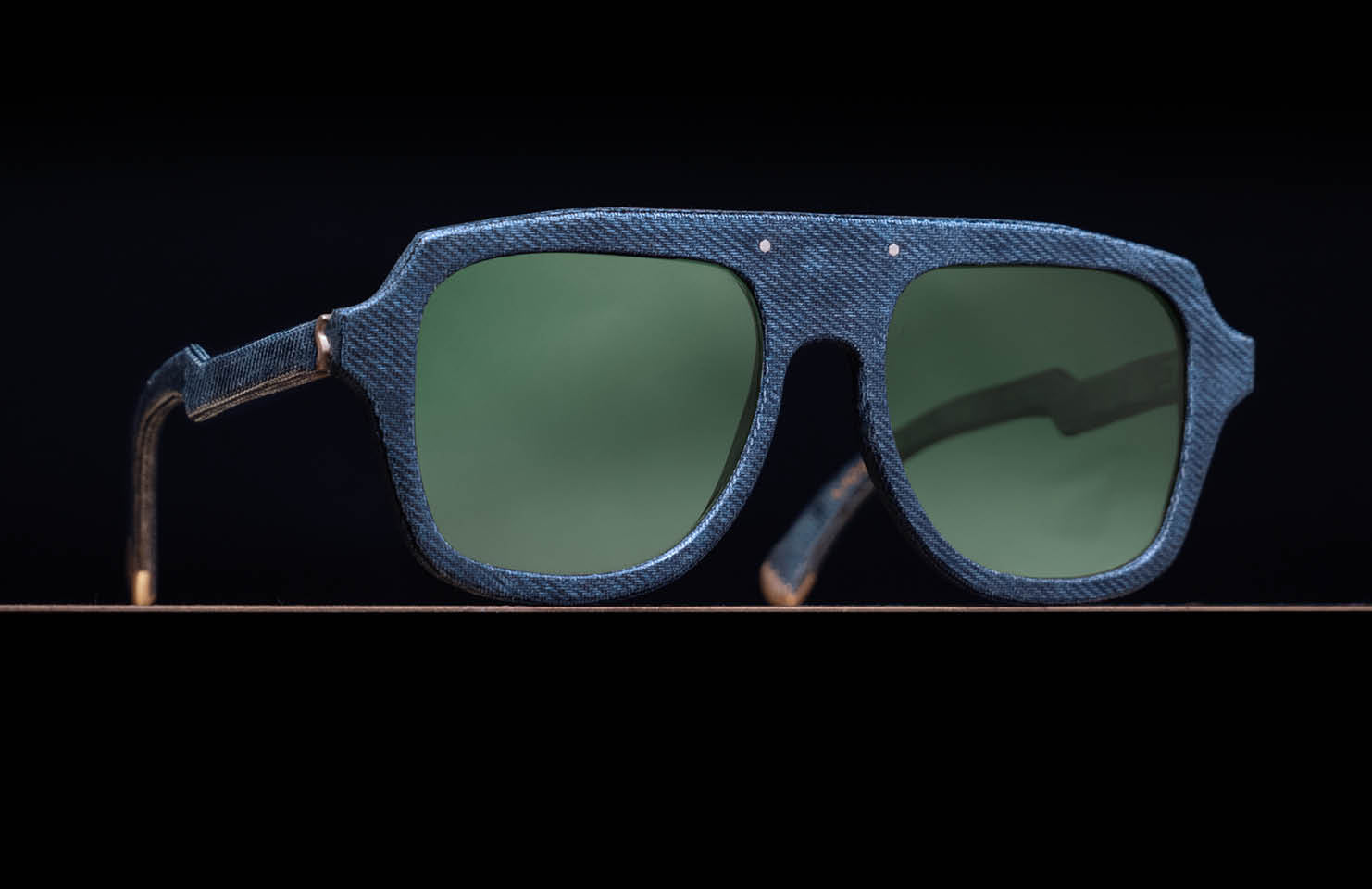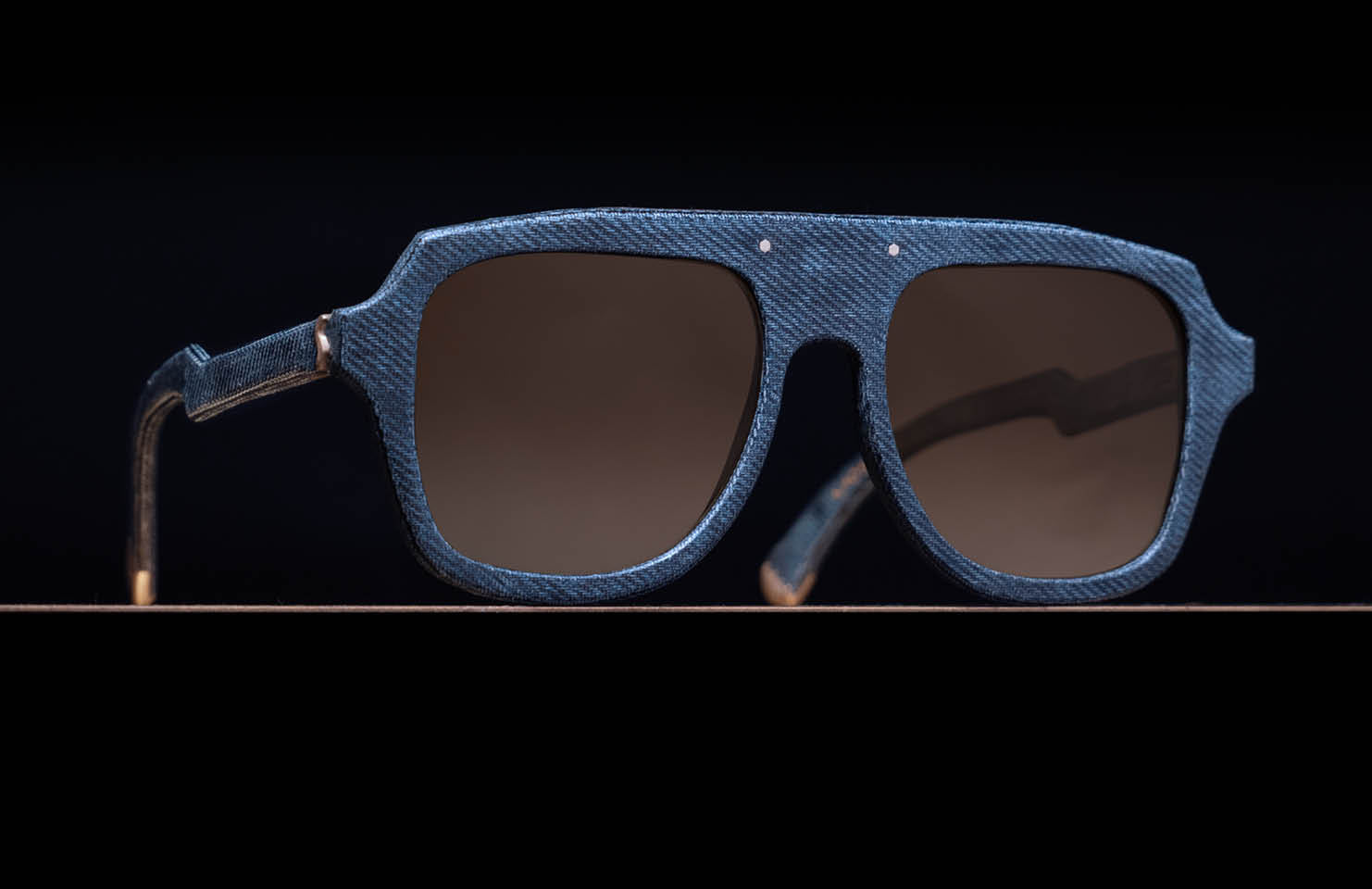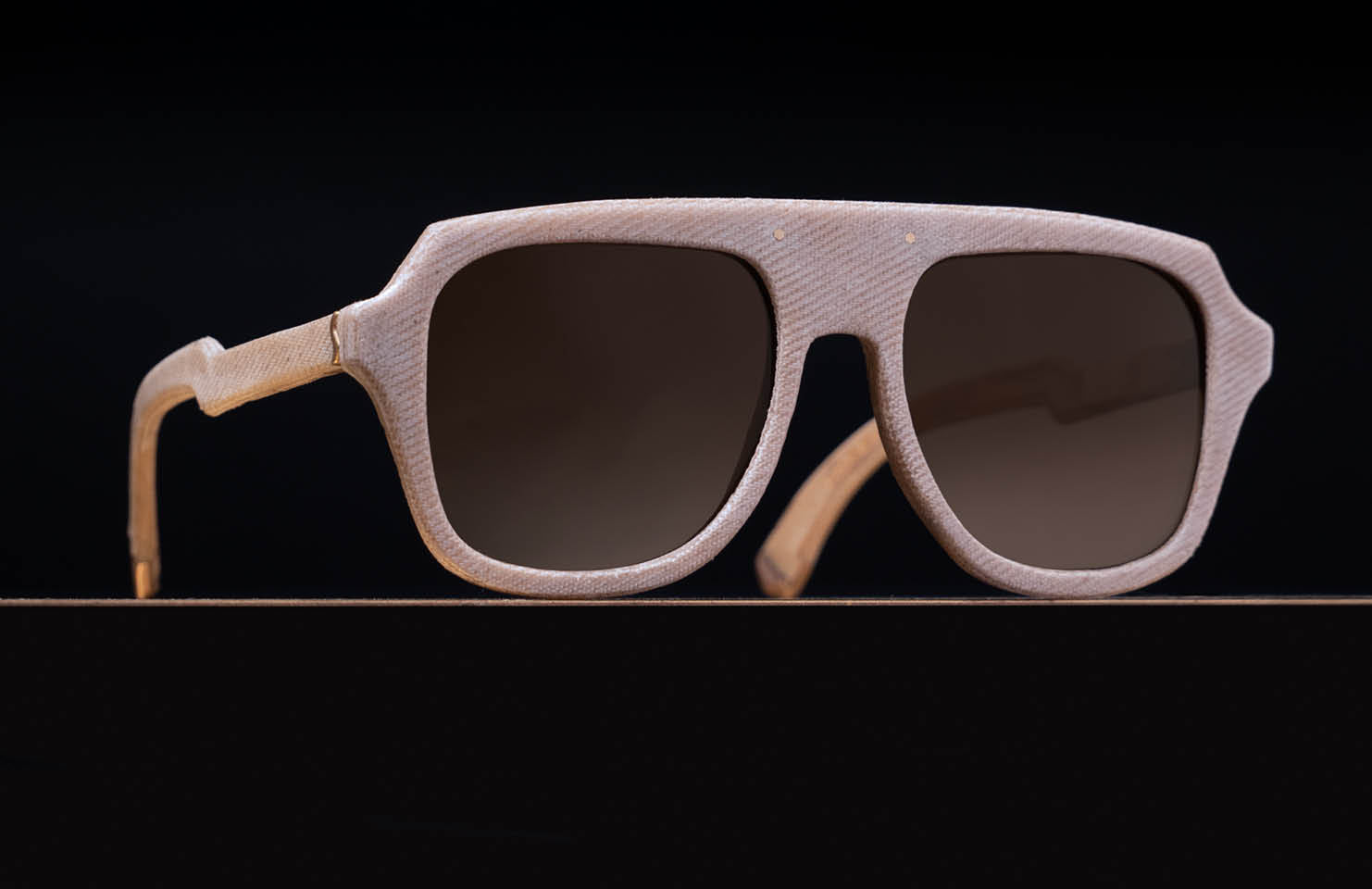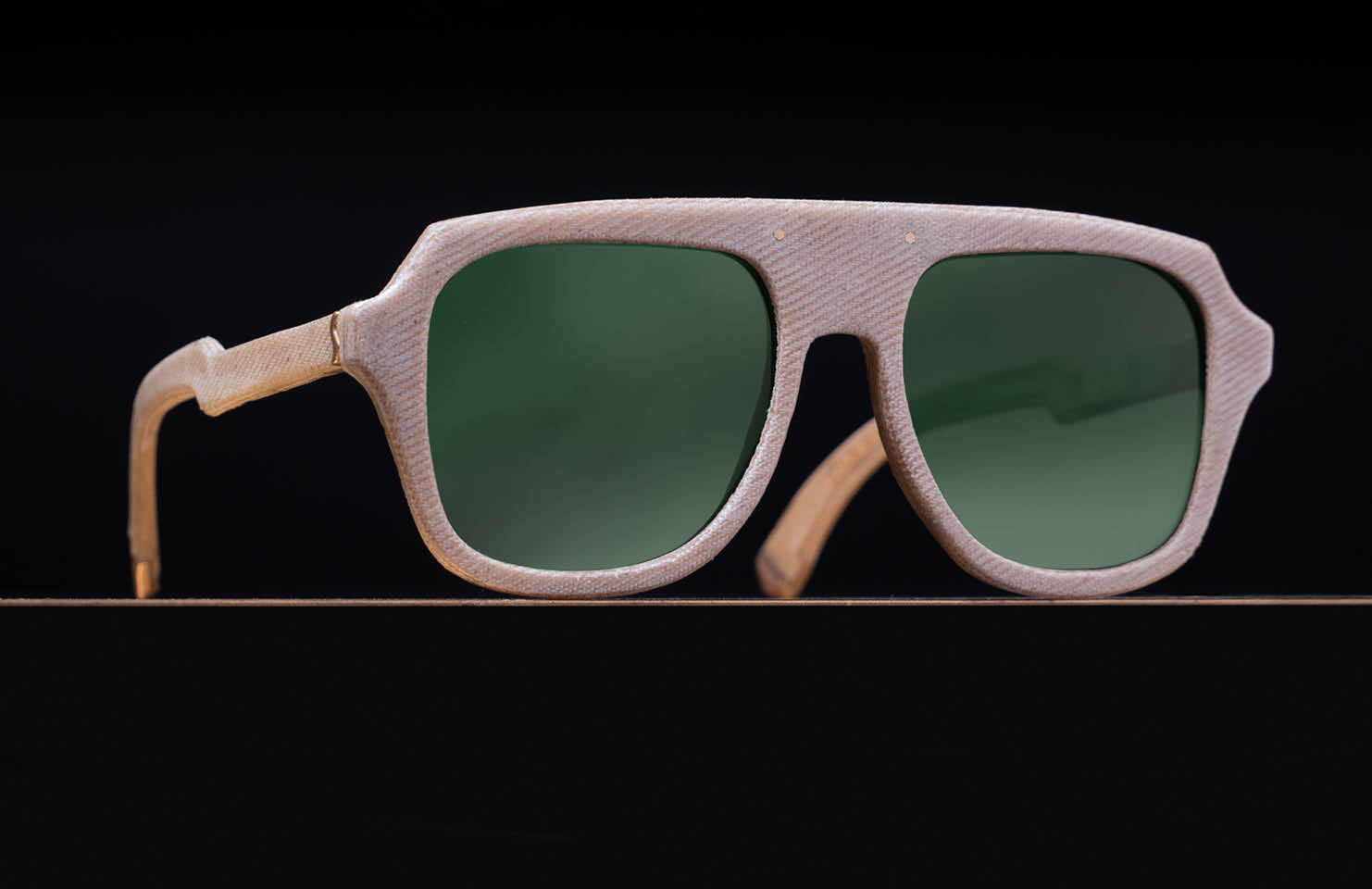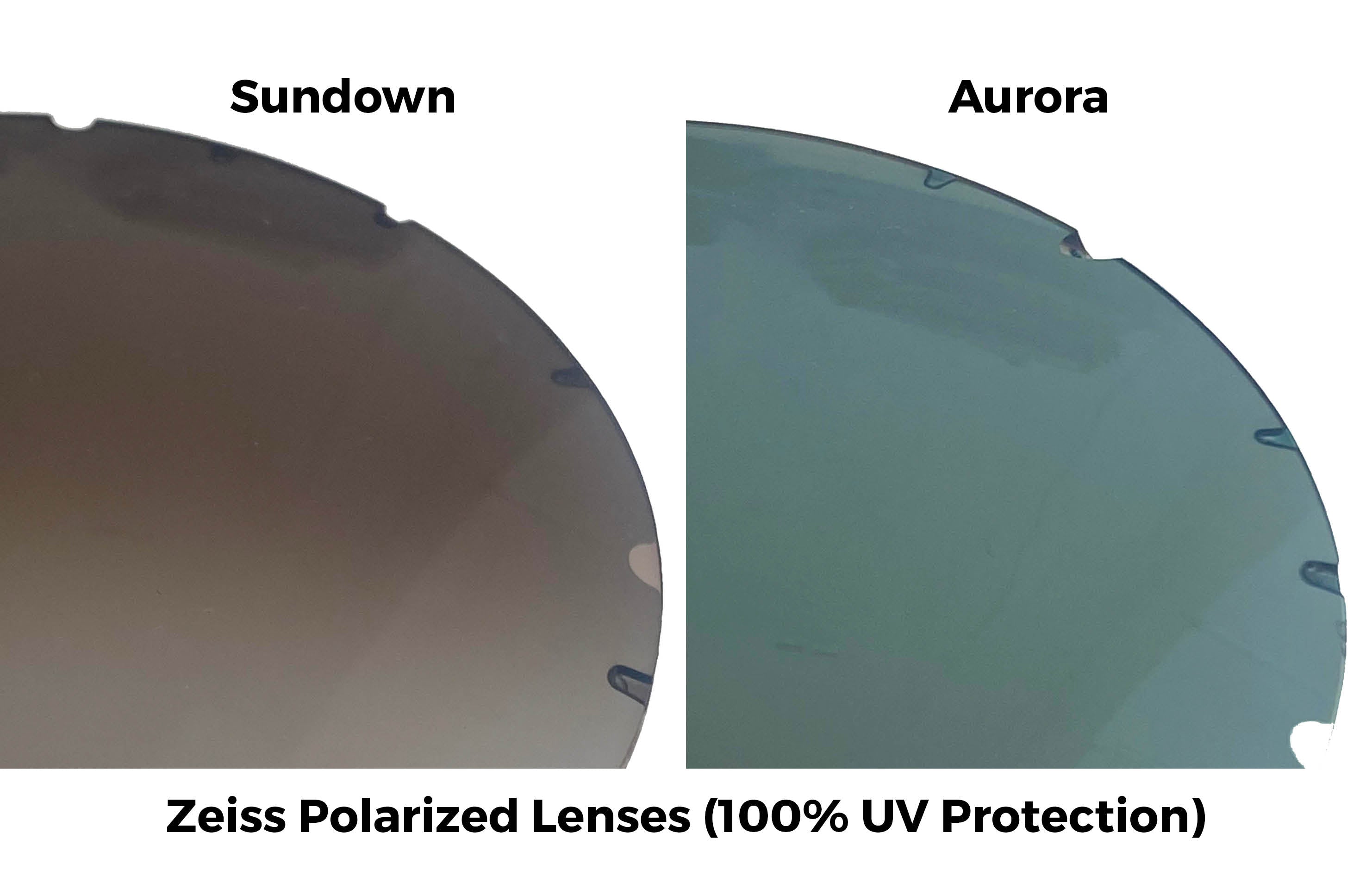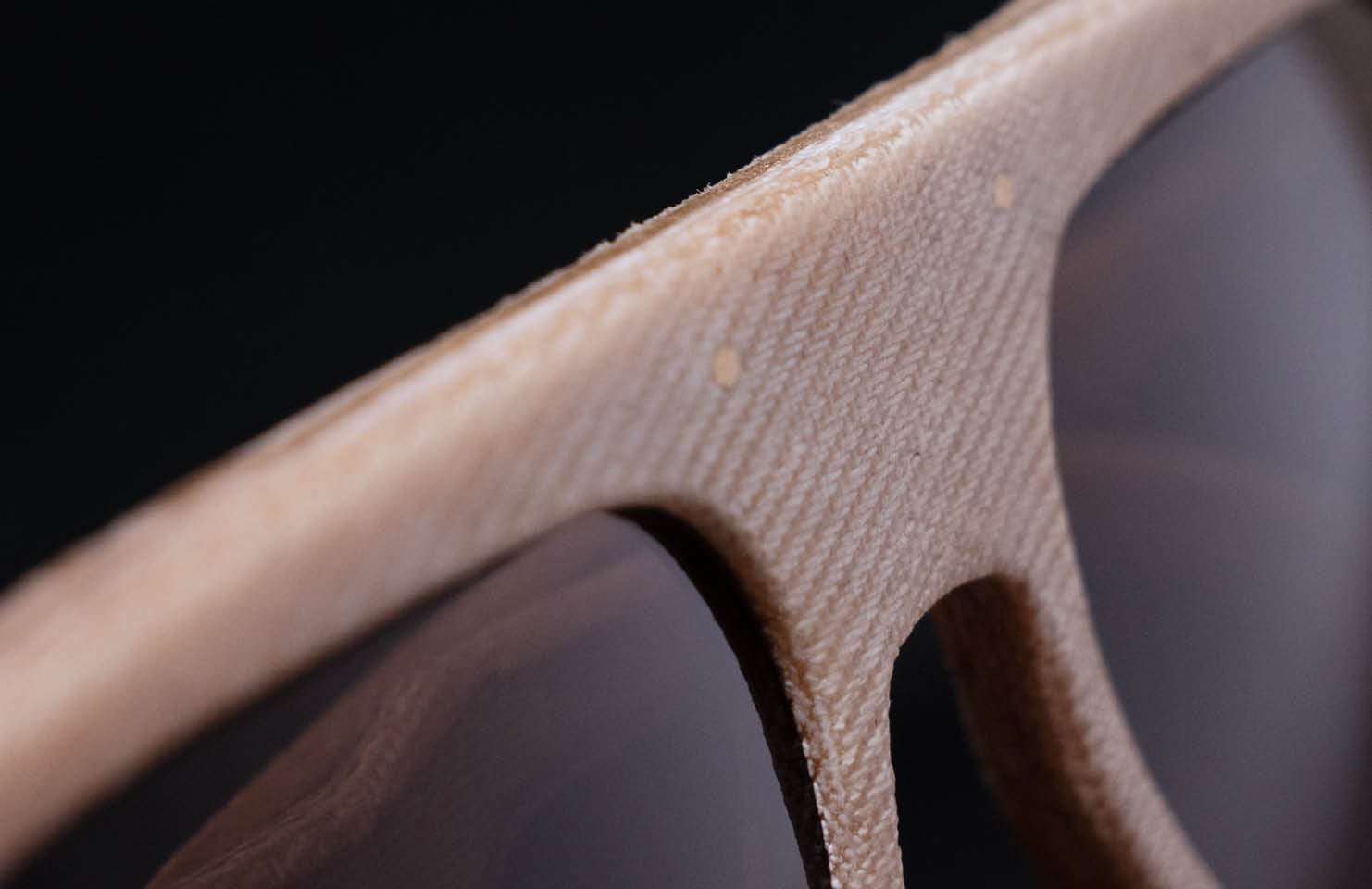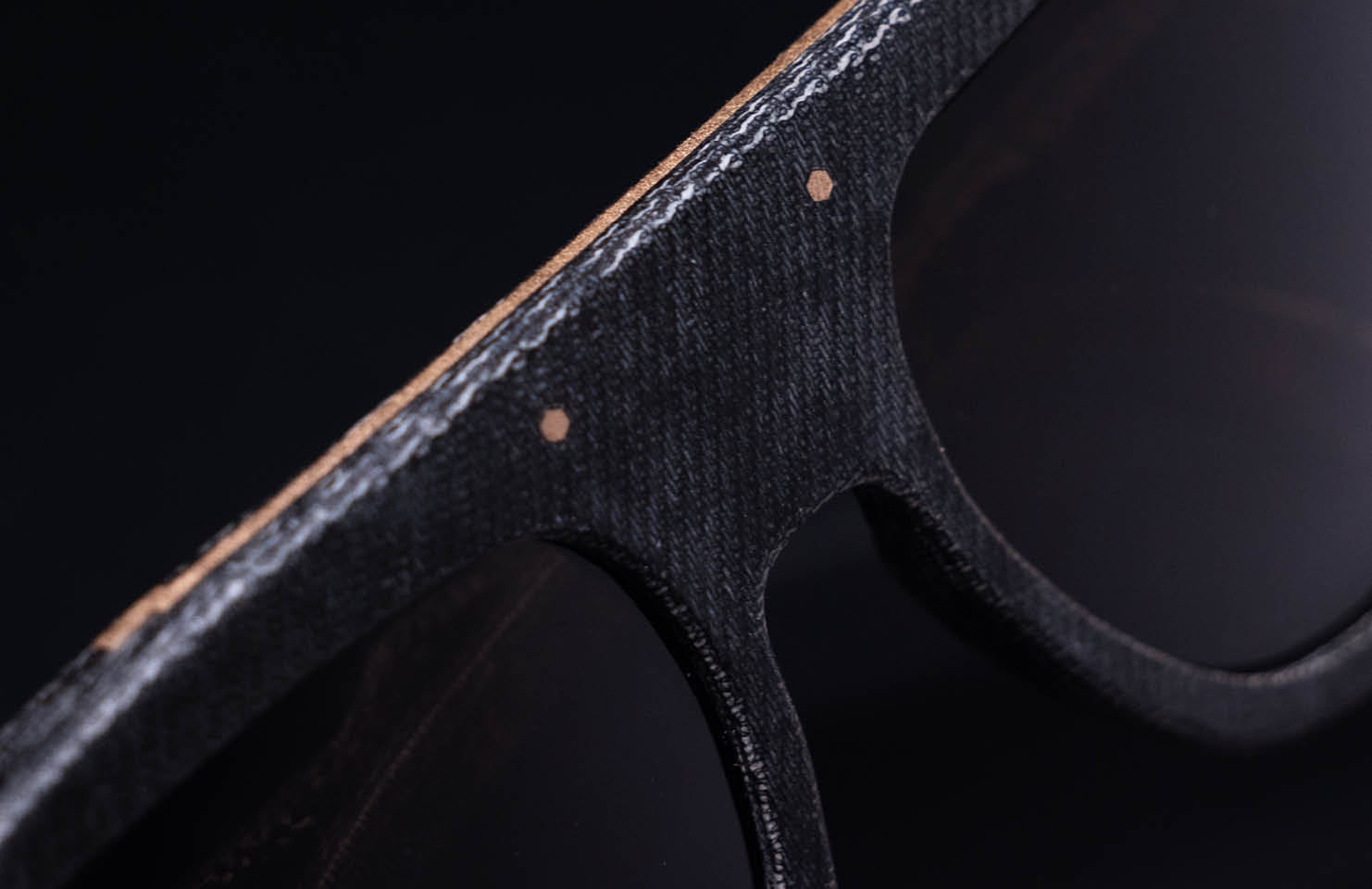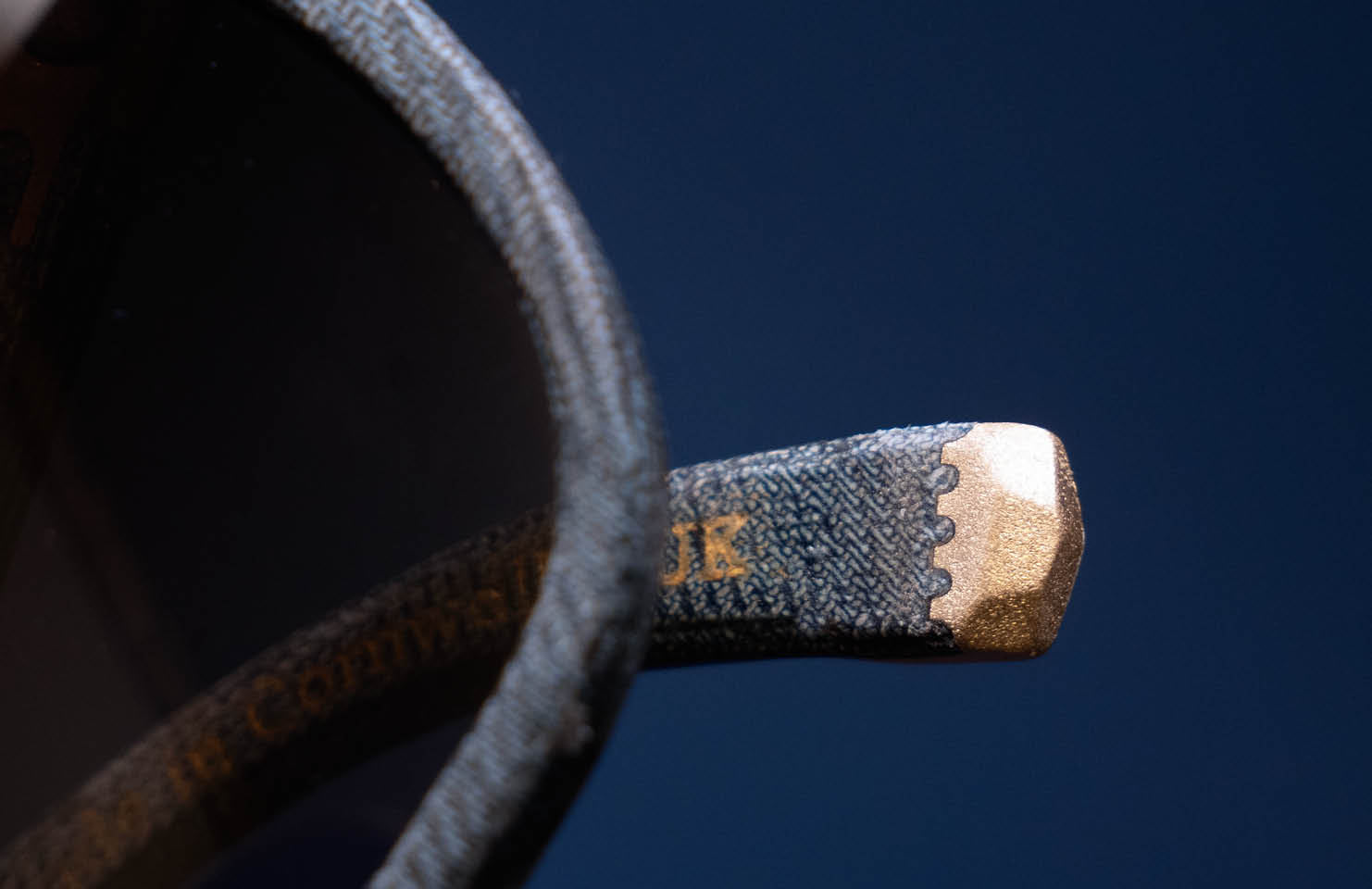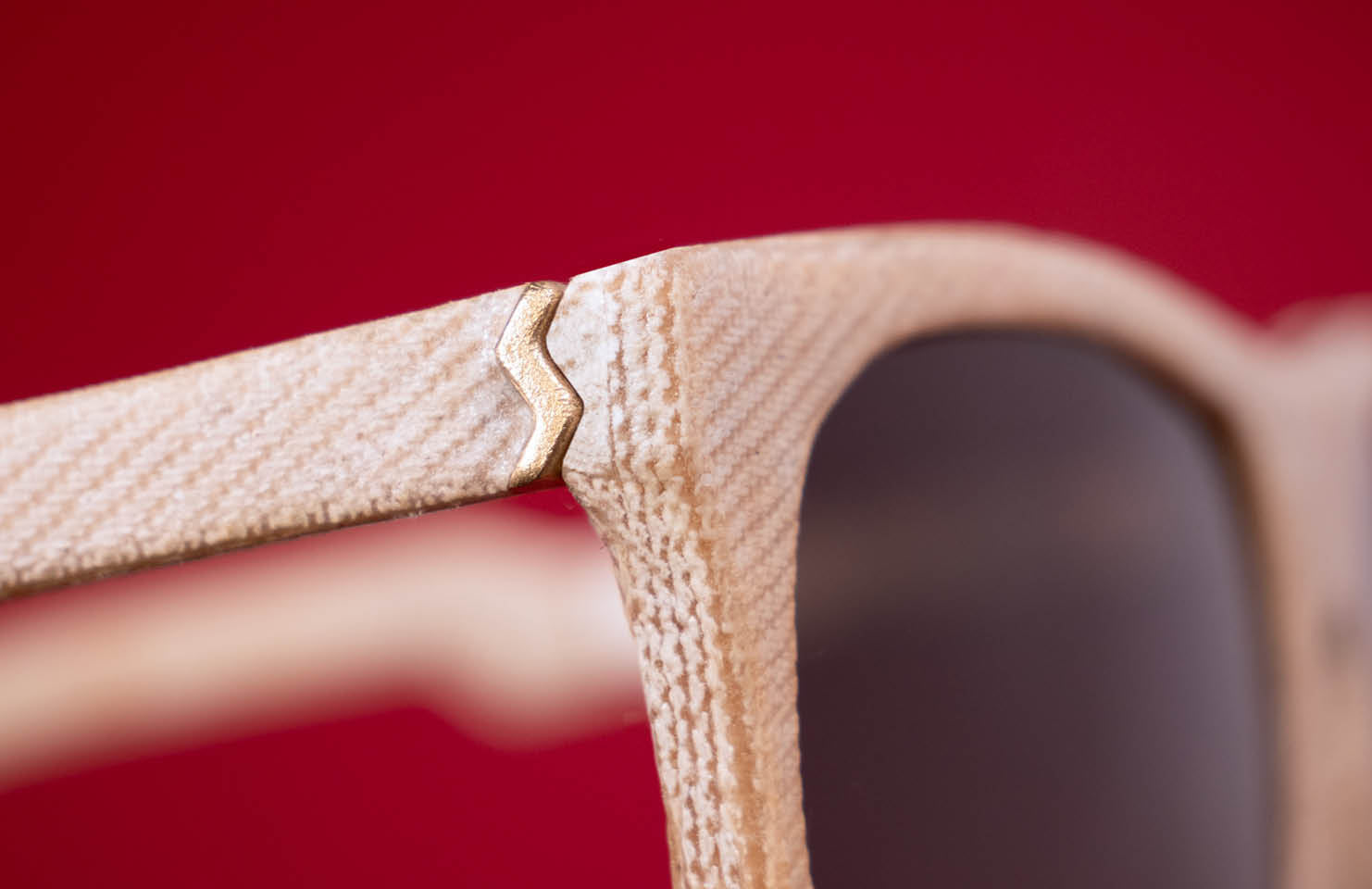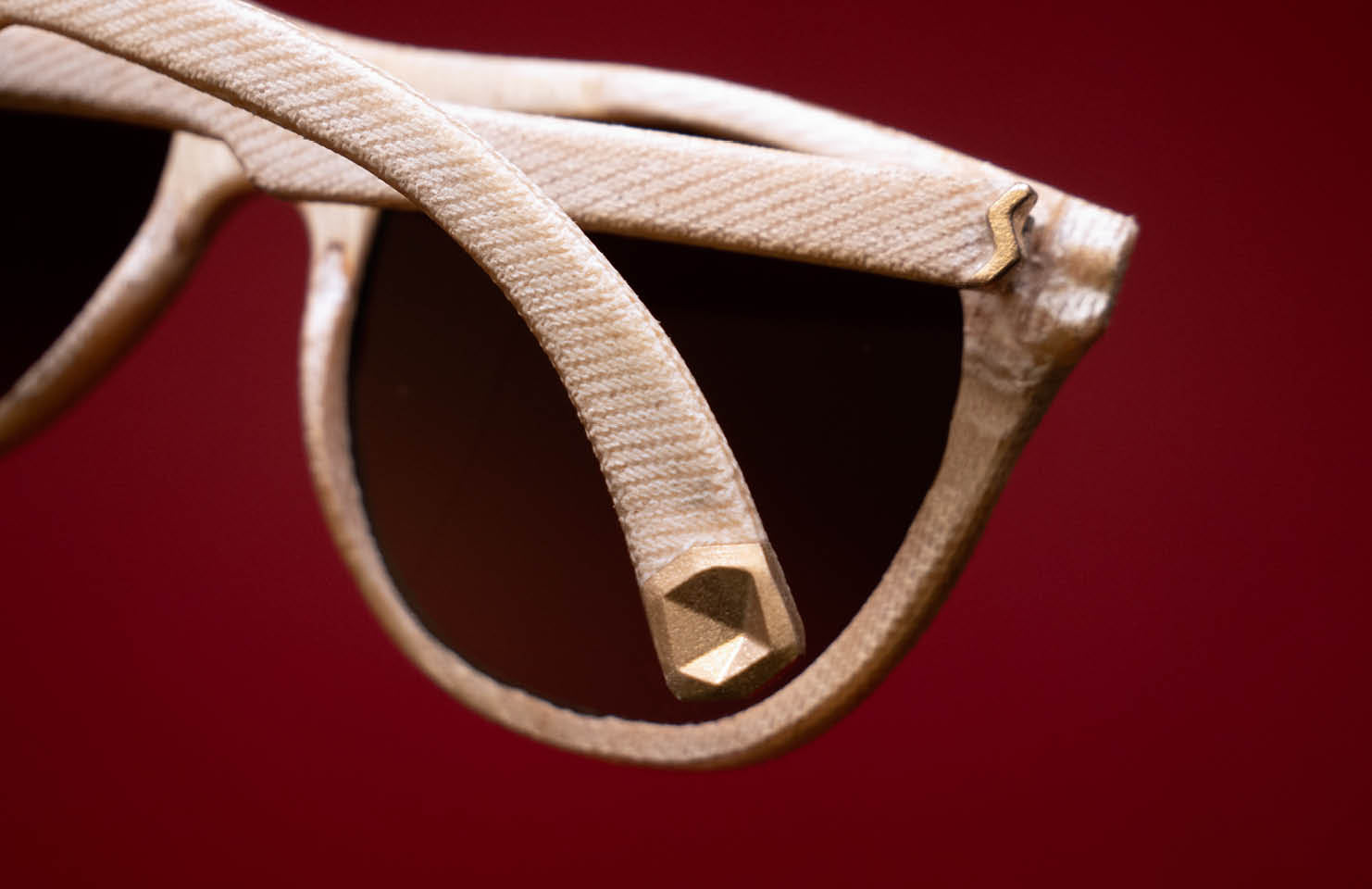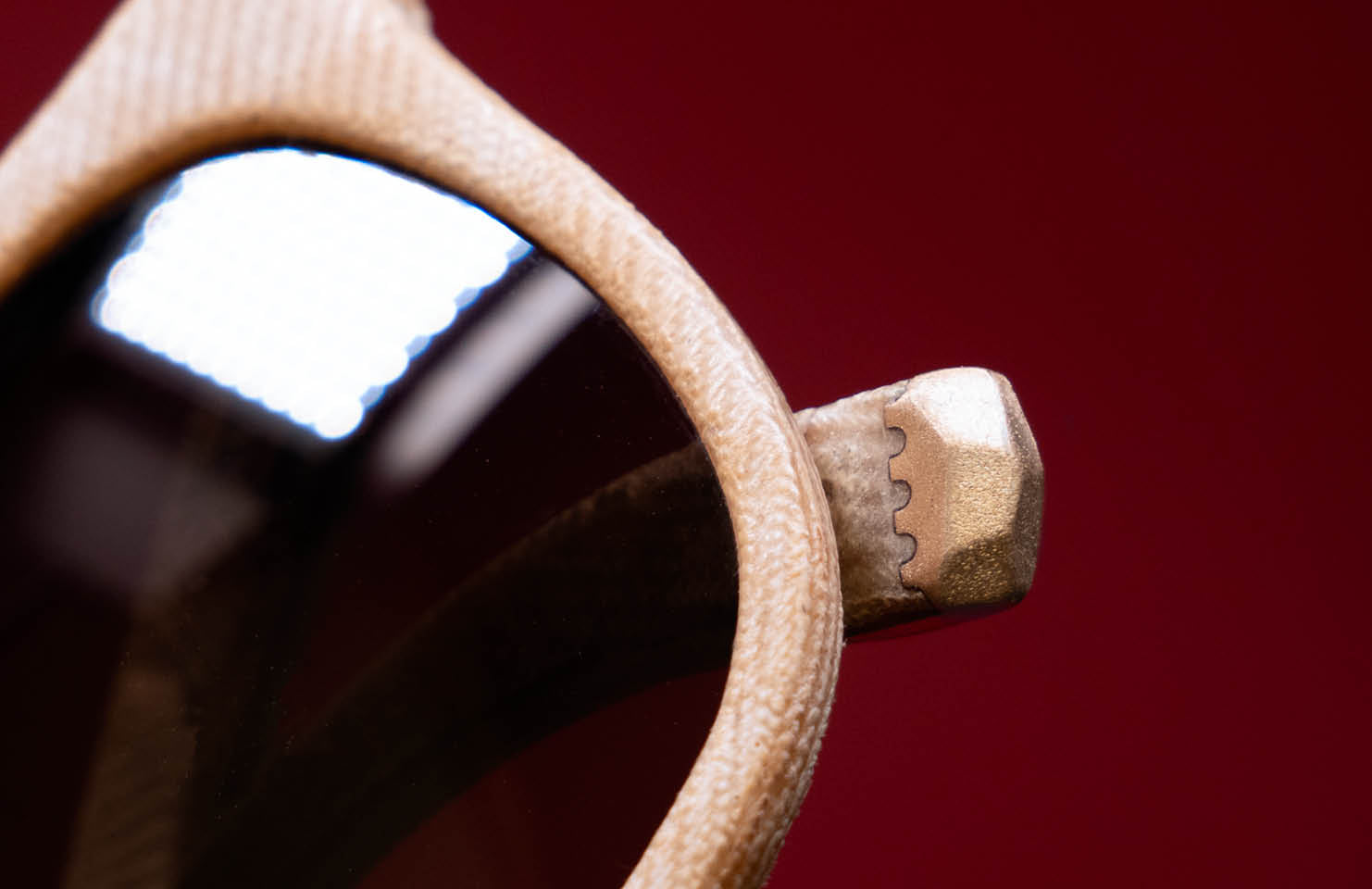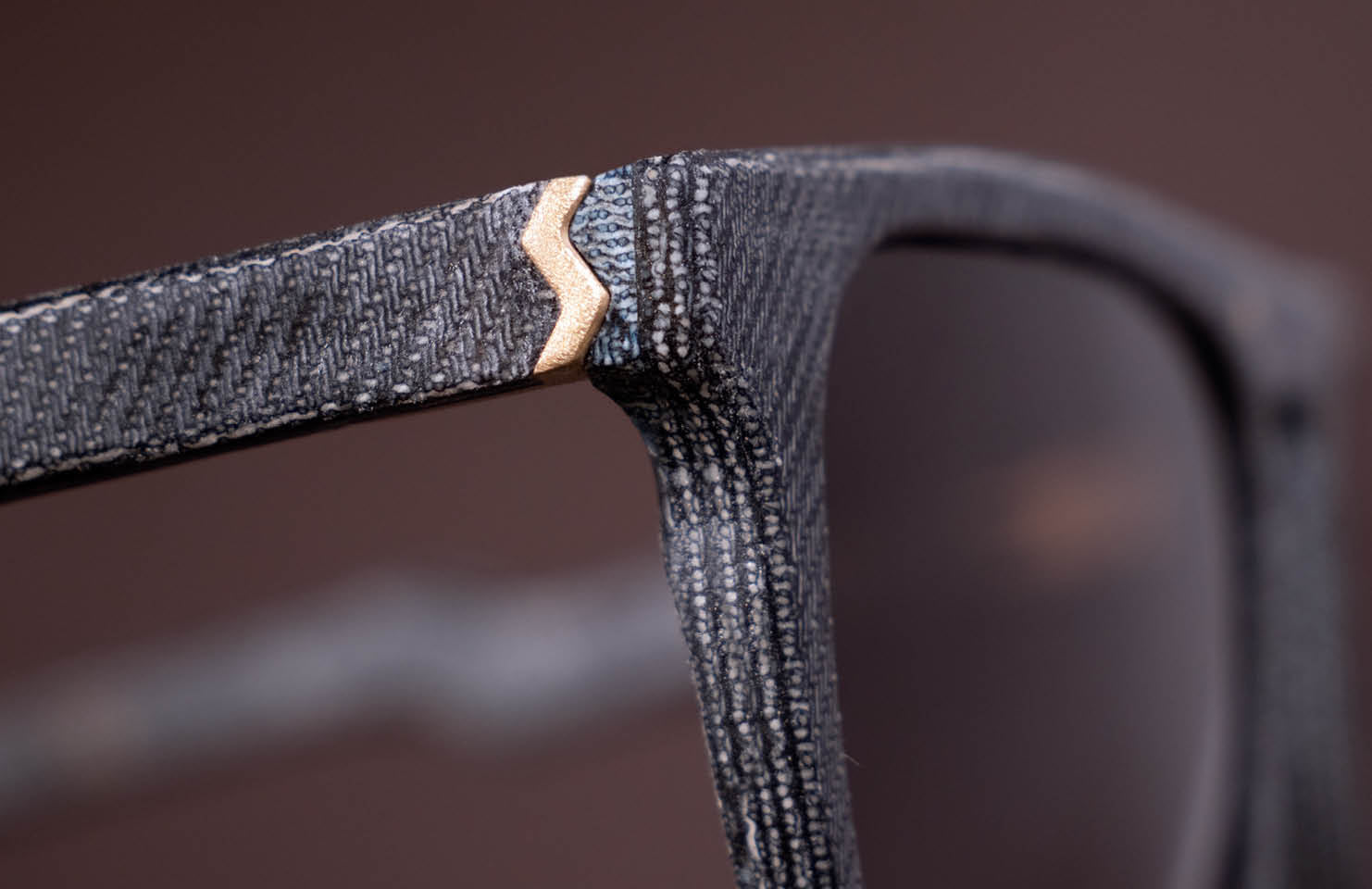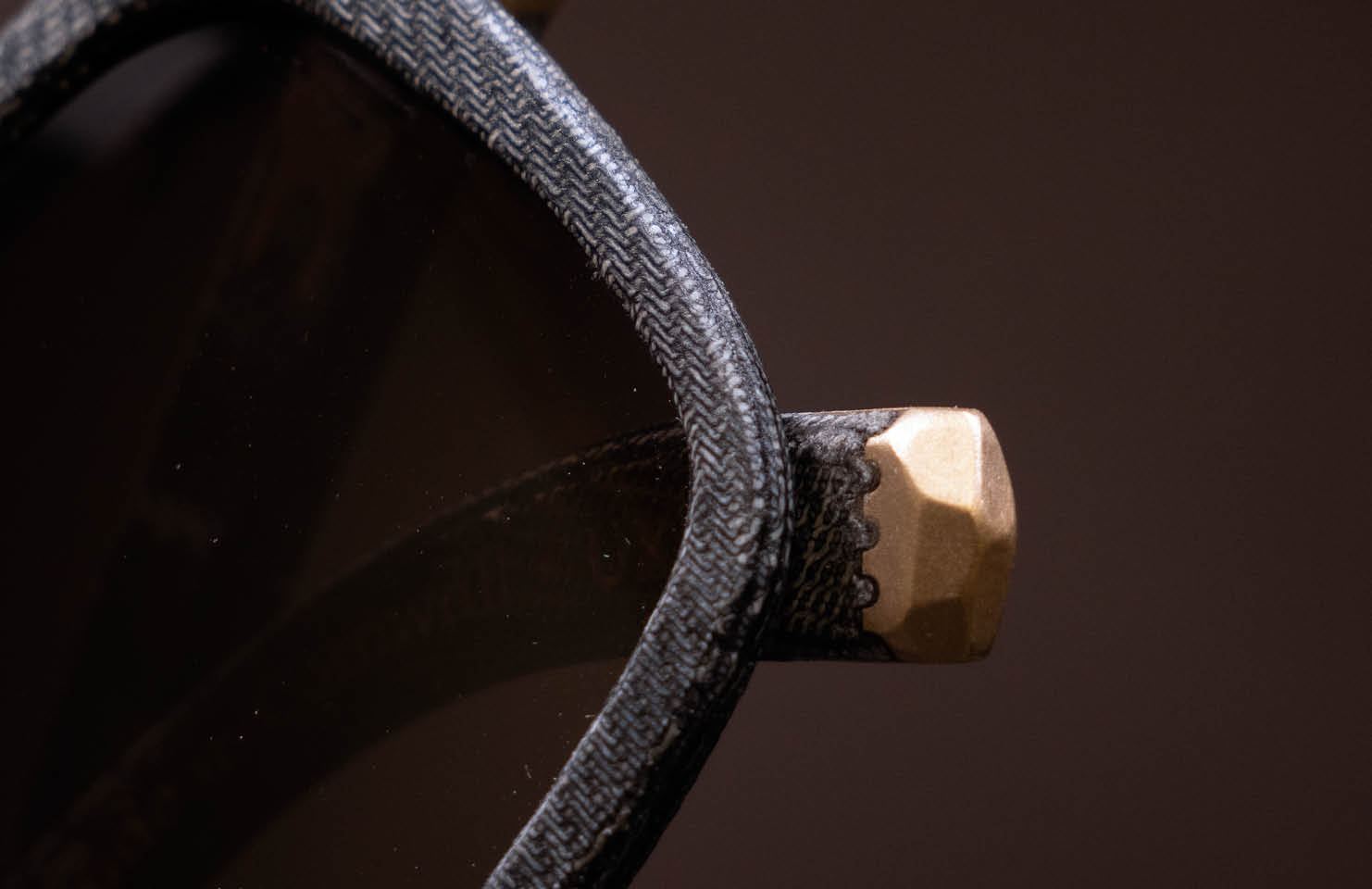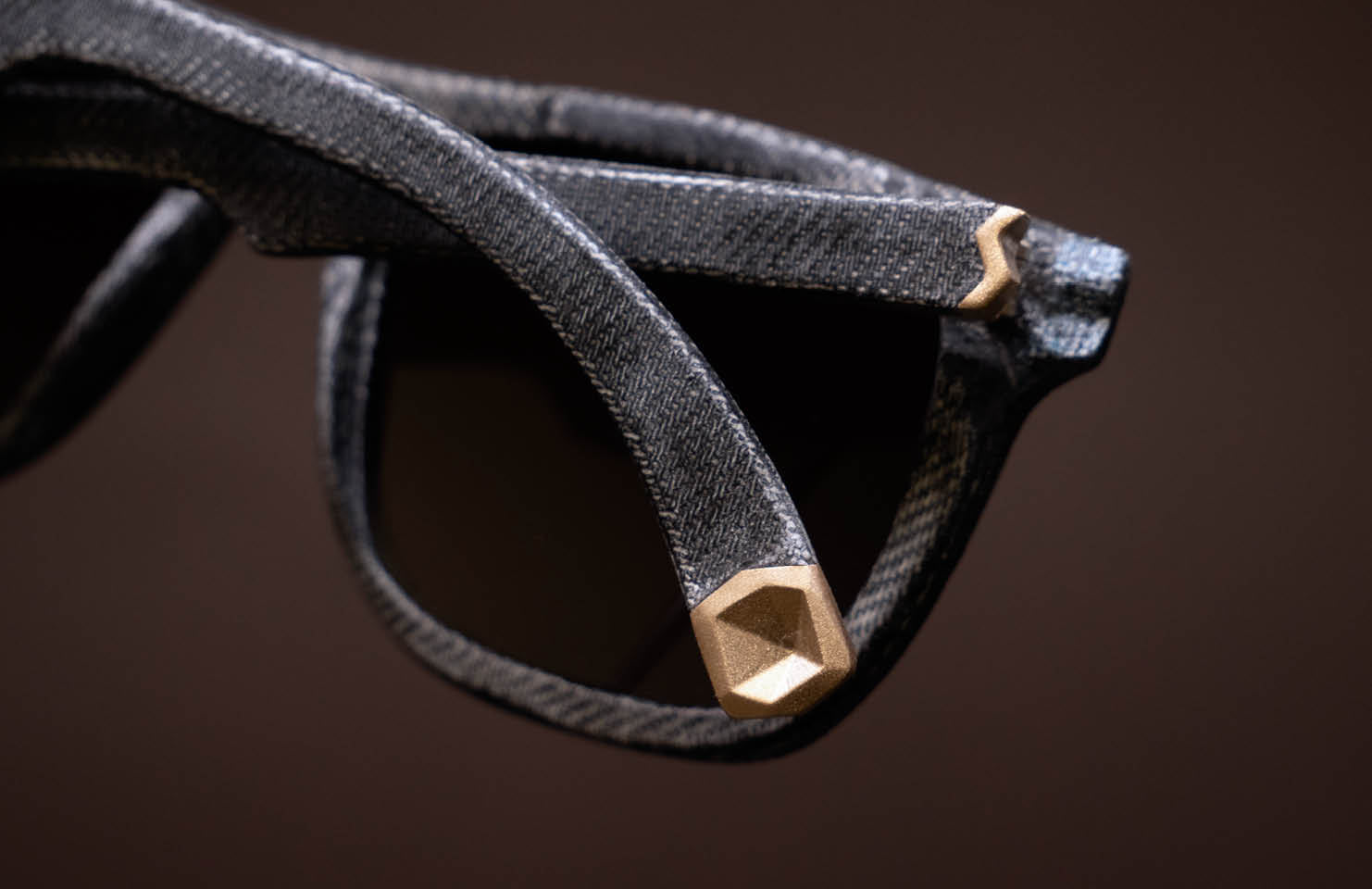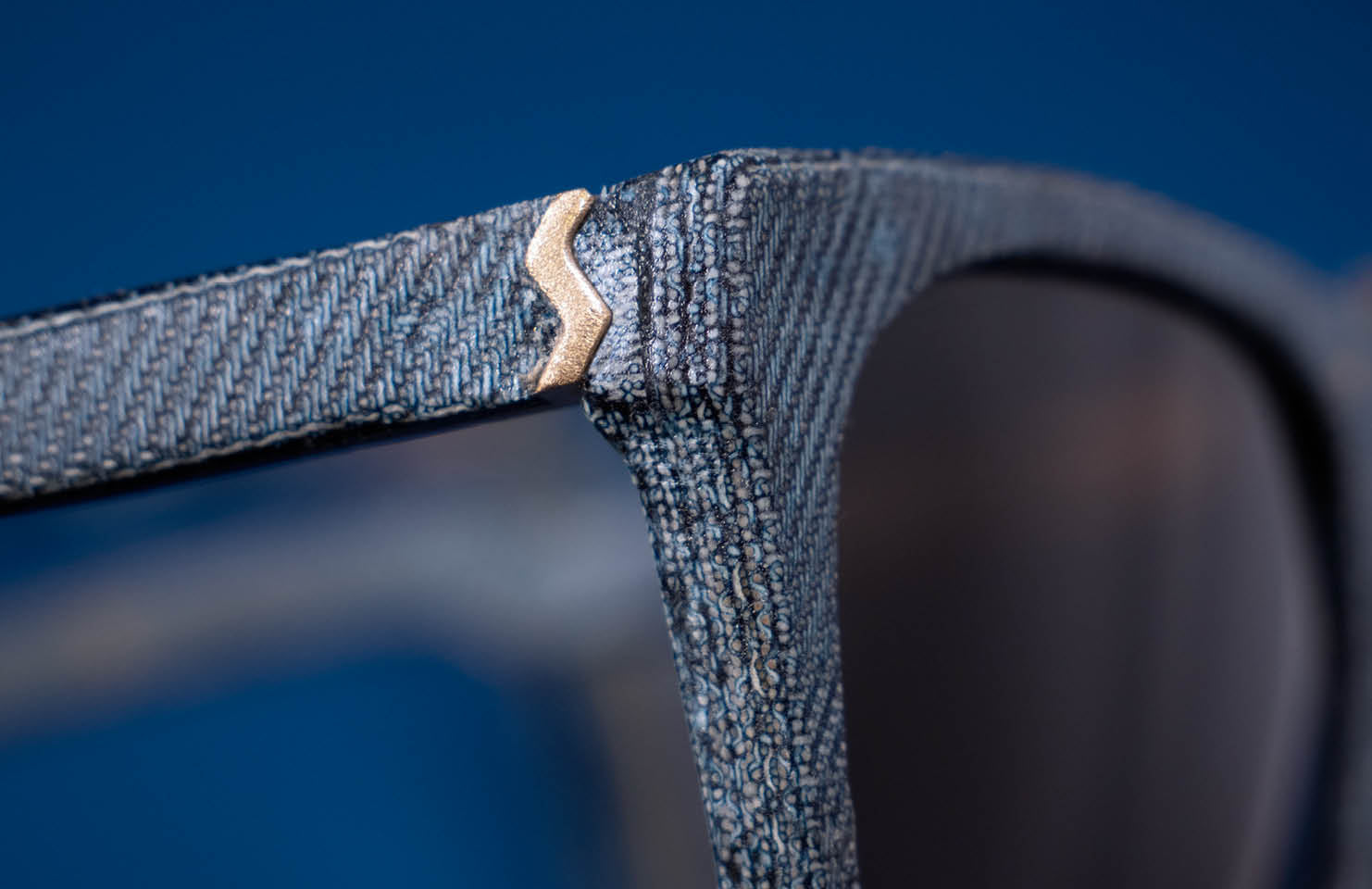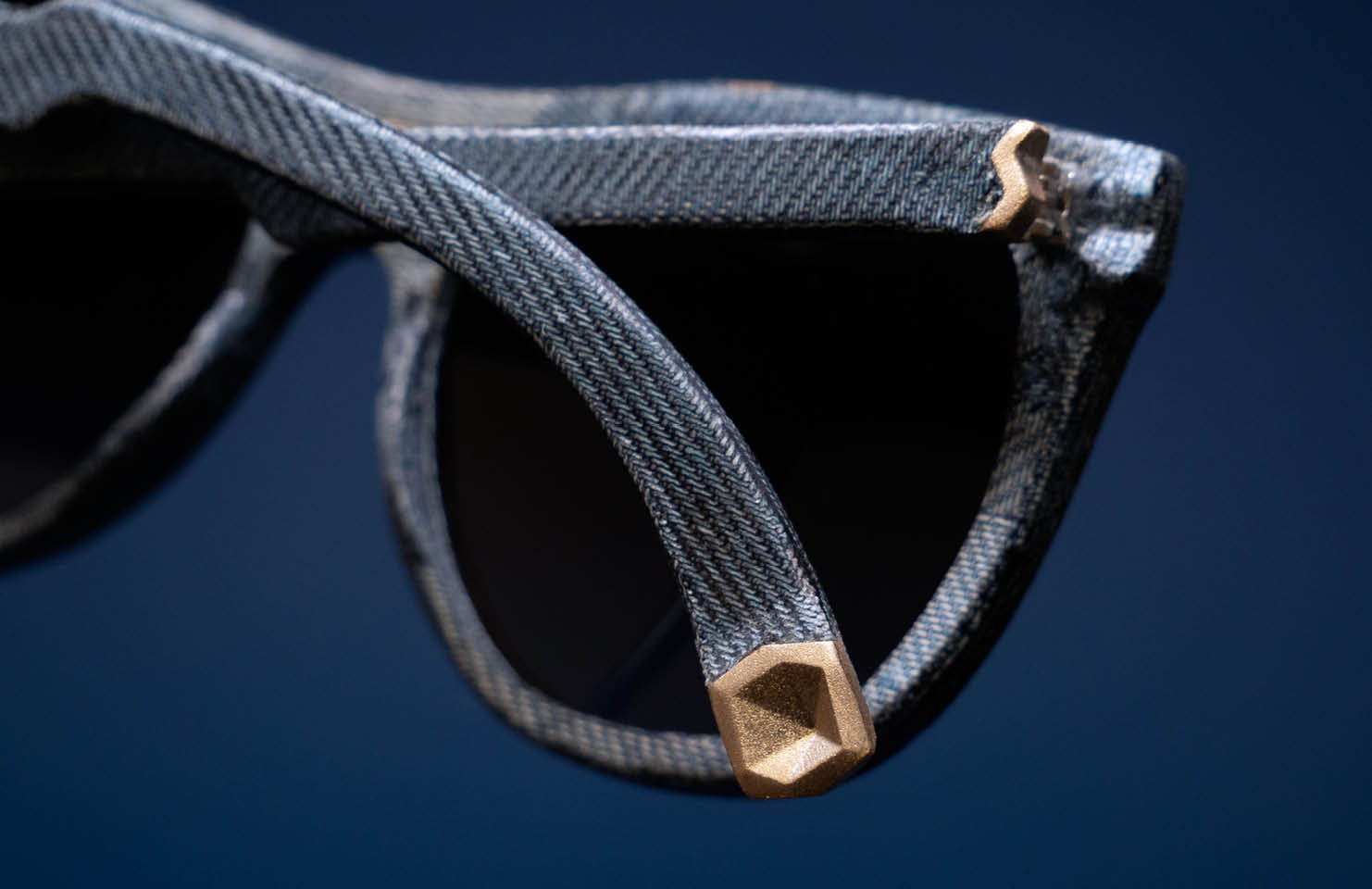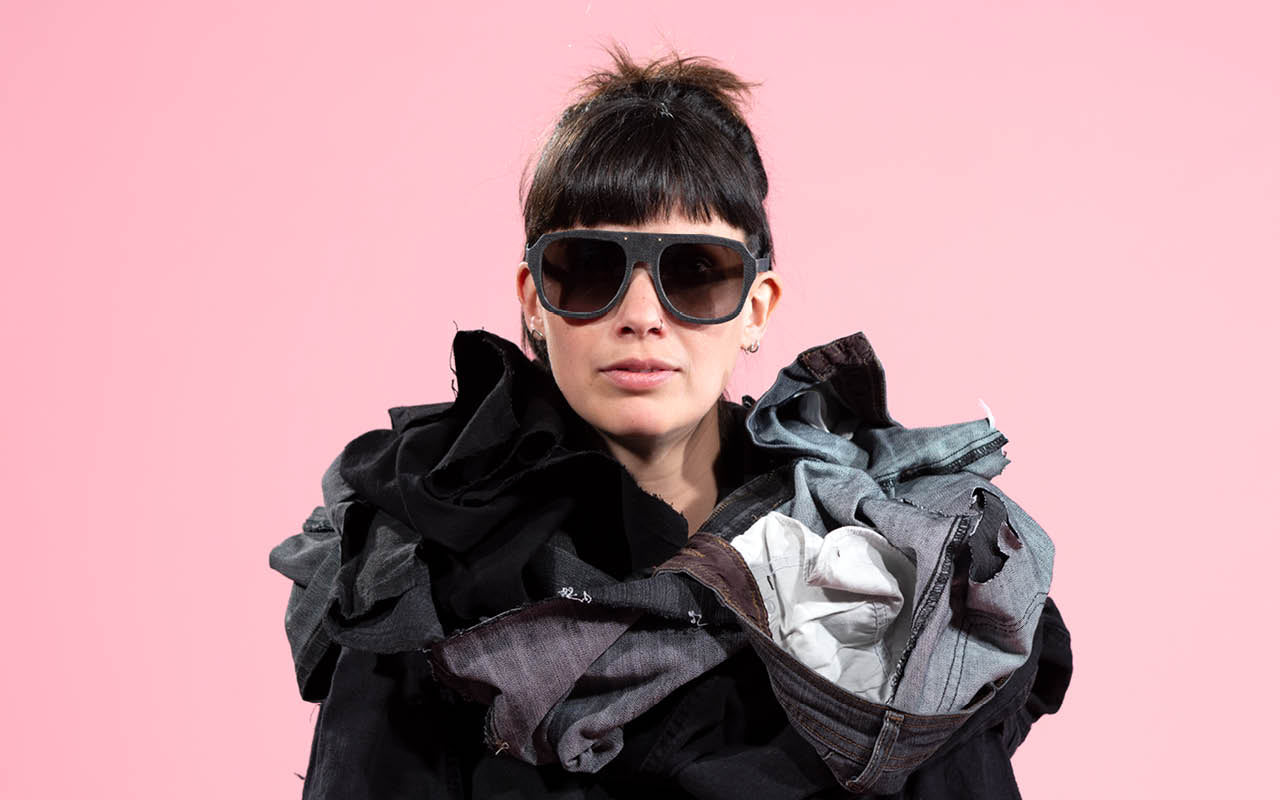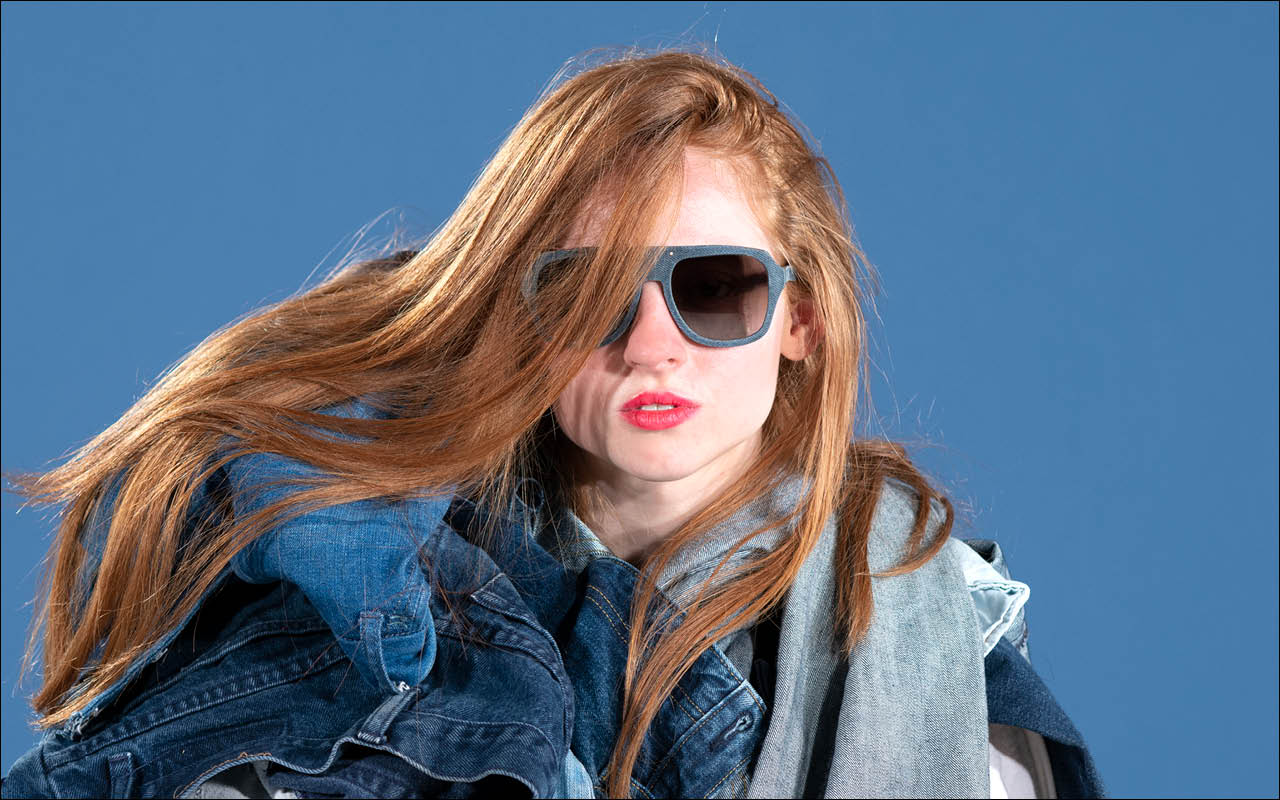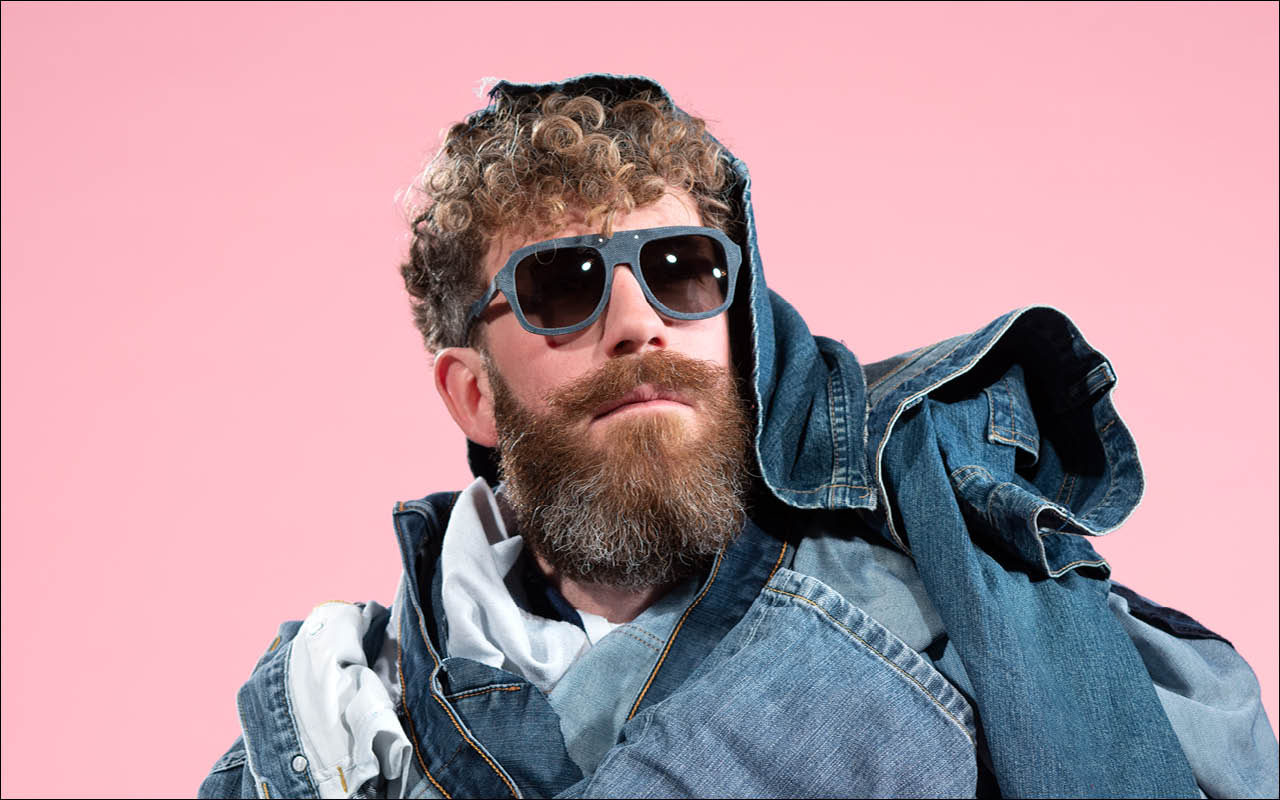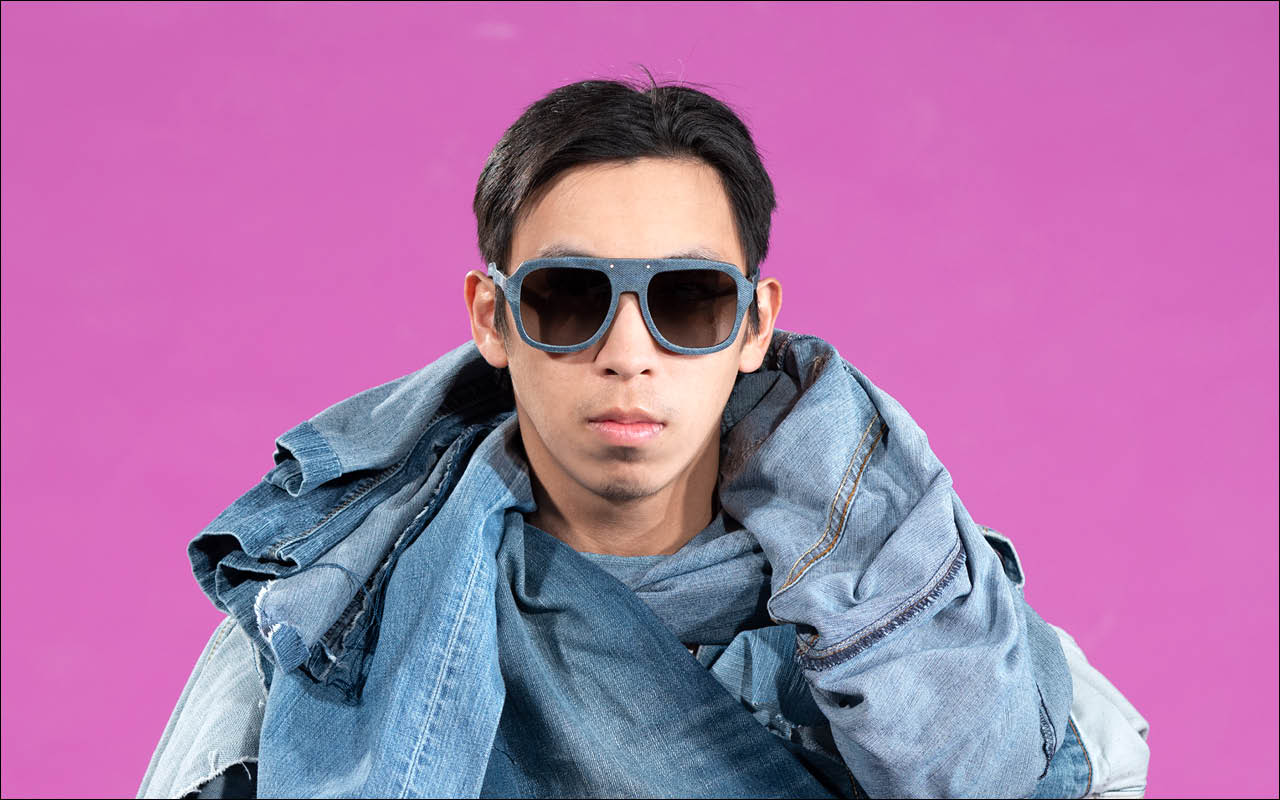 Description
Christmas gift cards now available! The recipient can choose the frame, colour and lens of their choice, and orders will be shipped after Christmas
ANDROMEDA is named after our enormous neighbouring galaxy. As the name suggests, this is the largest frame in the collection and it is similar to an aviator frame. 

Style - Most similar to Aviator

Denim options - Choose Blue, Black or Undyed denim. 

Zeiss polarized lenses - All with 100% UV protection

Sundown -  This is a warm lens with a gradient that is darker on the top than on the bottom. This lens makes everything look warm.

Aurora - This is a green base lens with a semi mirrored coating that reflects tones of green and blue. Zeiss refer to this kind of coating as 'triflection'. This lens makes everything look a cool green. 

Frame Only  - Choose this if you need prescription lenses. The frame will be delivered with clear dummy lenses that your optician can swap out with your prescription.

New images coming soon!
Andromeda Dimensions
Lens width 53mm. 
Lens depth 47mm
Bridge width 20mm
Frame width 141mm
Temple arm length 145mm
Waiting list 8-10 weeks
We make each pair to order and they are handmade and hand finished. Currently there is an 8-10 week waiting list until they are ready to ship.
Presciption lenses
We offer frame only for customers who would like to add their prescription lenses.
On delivery, you will receive instructions to give to your optician and they can replace the lenses for you.

For more information, please see our "Questions?" page.
Shipping
Delivery
Due to high demand, there is a 8-10 week lead-time before shipment.
UK deliveries are usually sent by next day delivery.

The rest of the world is shipped using a tracked service where possible.
Order tracking
Once your order has been made and has been shipped, you will receive a tracking number via email to the email address the order was made with.
For more information check out our Questions? page.
Get in touch
If you have any queries or changes regarding your order please contact us at
support@mosevic.com
Hand finished brass detailing
Every frame is hand finished with unique contrasting brass details.
Denim infused with resin
It still looks and feels like denim. You can see the beautifully intricate pattern that is the result of cutting through the cotton fibres.